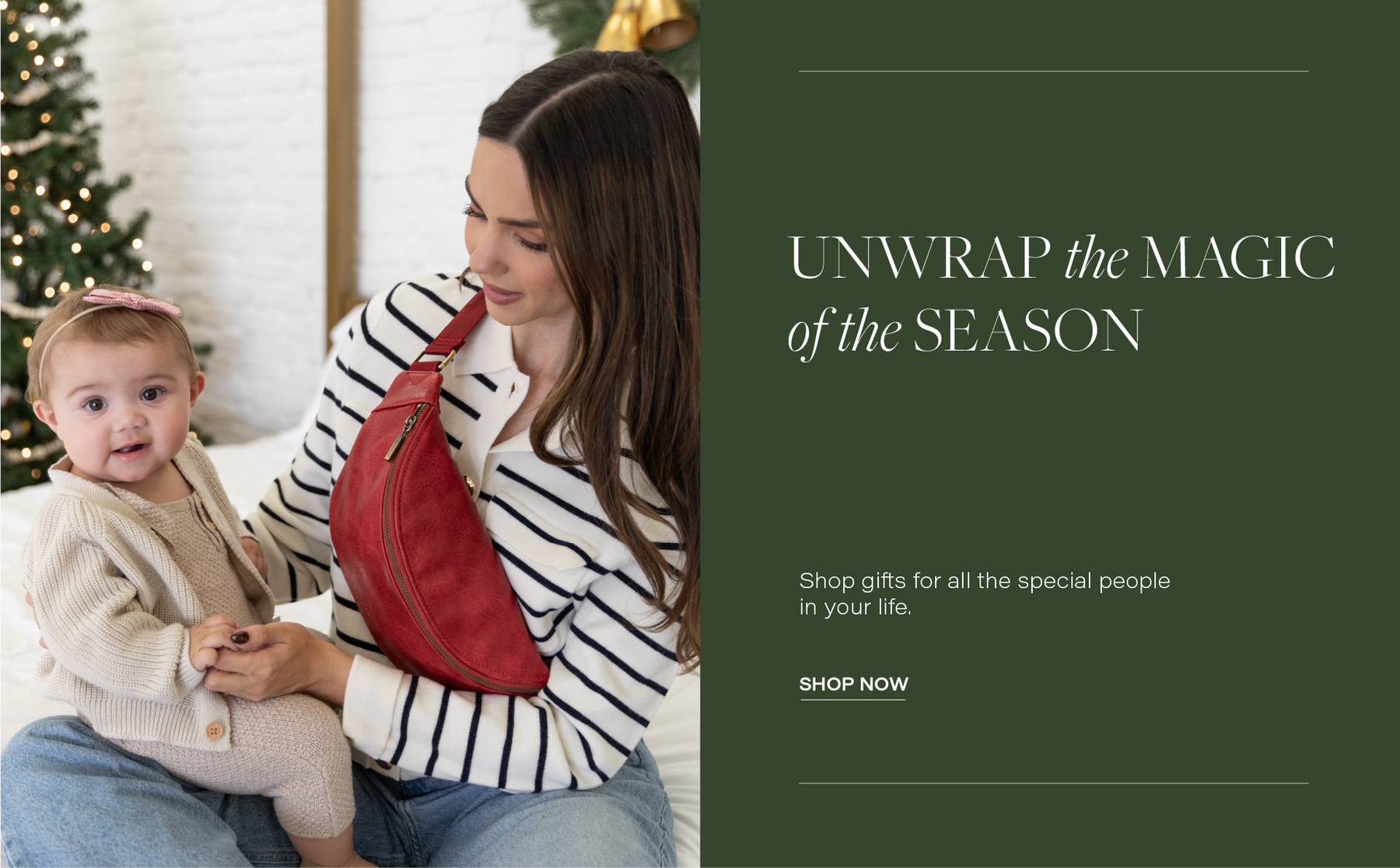 AVAILABILITY: In stock (136 items)
Please note: Cocoa is a cool-toned deep dark brown. Oatmeal is slightly warmer and darker than our Taupe color. Apple is a bright berry red. Our Amie Leather Fanny Pack is one of our most requested products of all time!...
AVAILABILITY: In stock (61 items)
FREE CONTIGUOUS US SHIPPING A bag for the woman with kids   Product Description Five outside pockets: Two slanted side pockets with added depth for wide bottles Two front pockets; magnetic slip and zipper pocket Back slip pocket for i.e. magazines or...
AVAILABILITY: In stock (78 items)
If you're looking for a hands-free bag you can dress up or dress down, the AMIE BELT BAG is the perfect solution. This little pack will fit all of your essentials for the gym, a run to the grocery store,...
AVAILABILITY: In stock (31 items)
New and improved! Now slightly bigger with added necklace hooks, bigger cushions and compartments, a light-colored lining, and a shallow lid for easy access. All colors now come in luxurious velvet. The "Rose" color is updated and now a lovely...
AVAILABILITY: In stock (60 items)
**FINAL SALE** Our new counter top Jewelry Box adds a luxurious touch to store your most precious items. Featuring two types of finishes, the first is a smooth creamy velvet in the tone Pearl, the second is a beautiful natural tone called...