How to Clean Your Leather Bag
Posted by MCKENNA PETERSON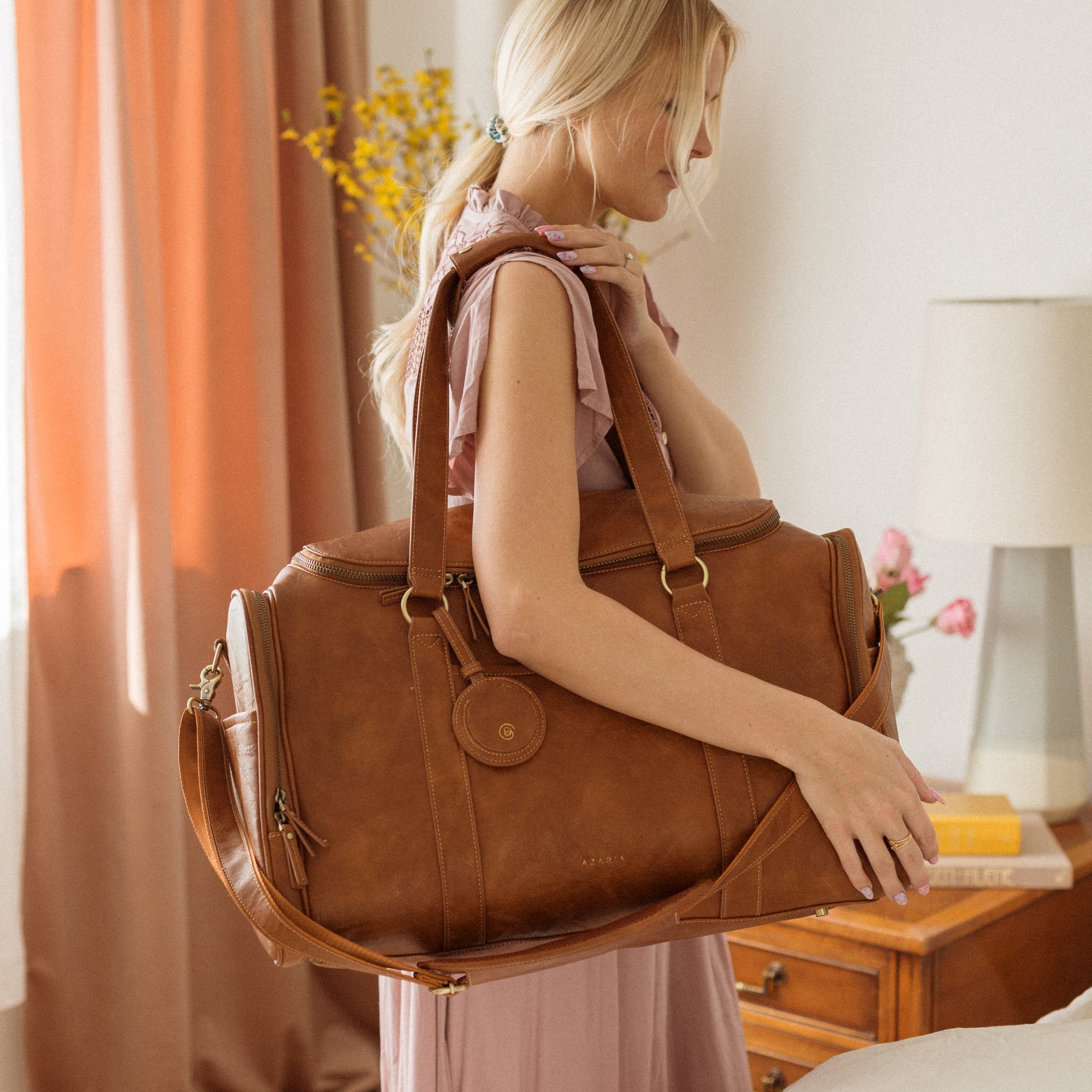 Real leather is special because it tells a story. Your story. It is one of the most durable materials that can last for years and years. When you own a high-quality leather bag, you'll want to invest in a bit of maintenance of your beautiful piece, to extend its life and keep it looking its best. The result will be a long-lasting, elegant bag that will escort you through many adventures. 
The oldest piece of leatherwear, a shoe stuffed with grass, was found in an Armenian cave. The moccasin is estimated to be 5,500 years old, believe it or not. Leather can thrive and survive like a champ. This shoe, however, survived because of a bounty of sheep dung found in the cave. We won't be recommending that method. 
But we do want you to help you care for your bag, so that it will serve you well through the years.
How Often?
Leather is a natural material, and therefore, needs to be cared for regularly. Cleaning and conditioning your leather will drastically extend the lifetime of your bag.
If you want to keep your bag in optimum condition, this regular care is vital. Prevention is the easiest, most cost-effective way to maintain the quality of your bag. However, there is still hope in restoring damaged or stained leather.
How often do you need to clean and condition your bag?
According to Charlotte Staerck of The Handbag Clinic, "If you use the bag every day you should do this every two to three months. If it is more of a weekend bag or when you are heading out for special occasions every six to nine months will be enough to keep your item protected."
Dust
First, dust off your bag with a soft, clean cloth. This is a good practice to keep in your routine in between cleaning, too. 
Clean
Apply a small amount of a cleaner that has been specifically formulated for fine leather onto a clean, dry cloth. Rub the cleaner into the bag in a circular motion. Generally, you wipe off any excess cleaner and let it dry, but follow the instructions on the container.
Usually, at this point the instructions will tell you to wipe off the cleaner with a second clean, slightly damp cloth.
Make sure to test in a small, inconspicuous spot on the bag first, before applying to the whole bag.
For serious stains, we recommend taking your bag to a leather professional.
Condition
According to lifesavvy, "after cleaning a leather purse, always apply a leather conditioner. This helps the material stay soft, so it won't dry out and crack. You'll use a soft cloth to apply the conditioner gently all over the surface."
Most leather conditioners will tell you to wipe off the excess leather conditioner, but always  follow the instructions on the bottle. Make sure to test in a small, inconspicuous spot on the bag first, before applying to the whole bag.
After care, if you're not going to use the bag for an extended time, stuff the bag with acid-free tissue paper, special pillows made for this kind of care, or something like bubble wrap. Feel free to store in the Azaria dust cover provided.
Here's to maintaining your beautiful, elegant leather bag. Bonne chance! Collection 2019 Sale 70% Off Title for image