Weekender Travel Tips: How to Pack Your Bag
Posted by MCKENNA PETERSON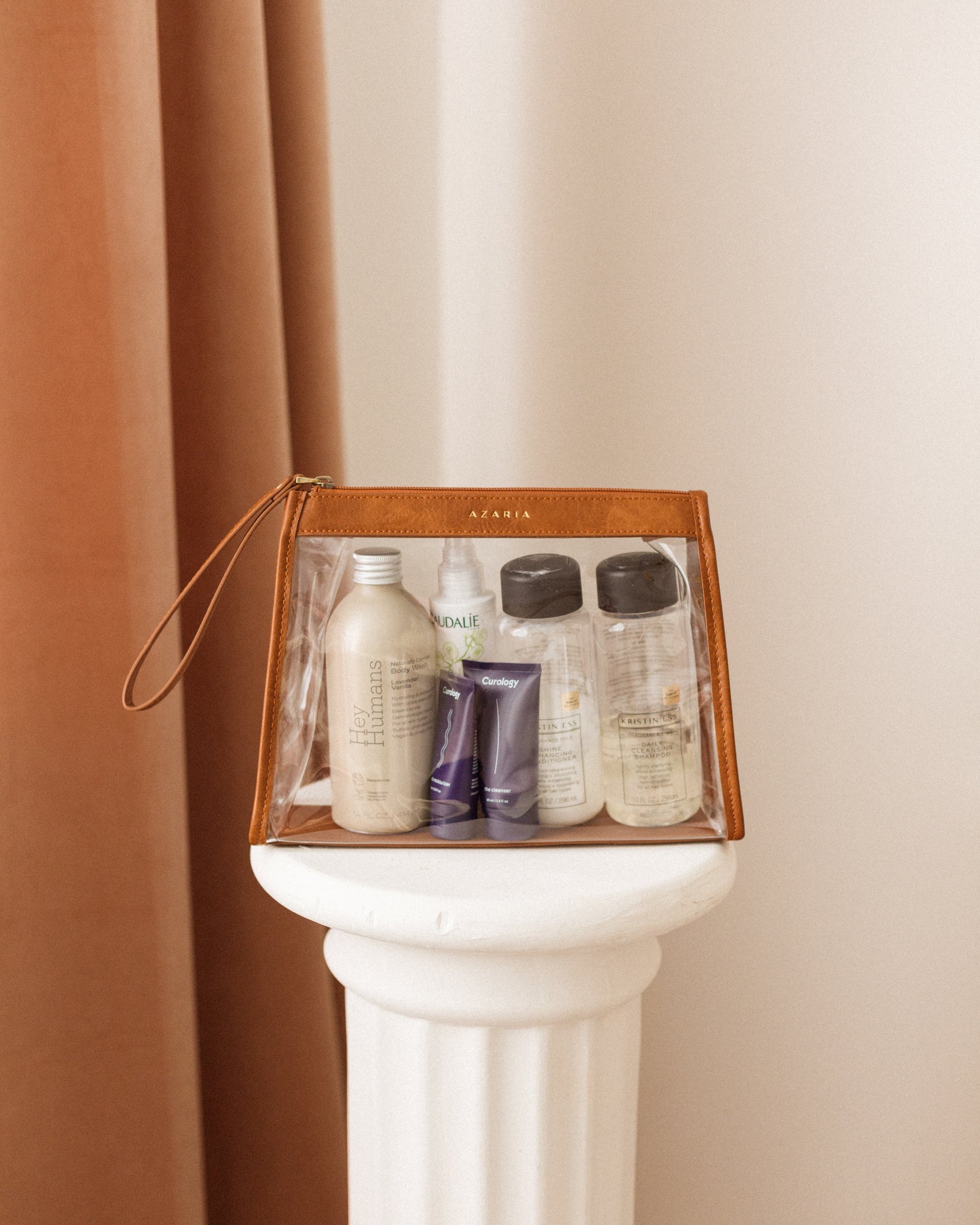 Everyone needs a weekend getaway now and then. It's a chance to catch your breath and revisit the parts of you that you've somehow misplaced in the daily hustle and bustle. In the words of one great woman:

"Each person deserves a day away in which no problems are confronted, no solutions searched for. Each of us needs to withdraw from the cares which will not withdraw from us." 
  ~Maya Angelou

So take a day. Better yet, take three and make it a long weekend. You'll find it takes some time to let go and put those stressors away on a mental shelf so you can just relax. To withdraw from the cares that will not withdraw. Give yourself the time you need. And in the words of another great woman:
"Almost everything will work if you unplug it for a few minutes.. even you."
-Anne Lamott

So it's decided—you're taking the weekend. Good for you! Now, what do you pack? 
What to Pack
Three pairs of shoes at most. Try for two. Comfortable shoes, formal ones if there's an occasion like a wedding, and easy-to-pack shoes like sandals or flip-flops. If the weather isn't warm, then bring boots but wear them on the plane. Always wear the bulkiest shoes you bring. 

Basics: a toothbrush, toothpaste, floss, a hairbrush, skincare products, deodorant, and medication.

Three pairs of socks and three pairs of underwear.

Three (wear one) shirts or blouses suited to the temperature as well as a light jacket or sweater 

Two (wear one) sets of shorts or pants. Consider one pair to be comfortable yoga pants that take up little room but also can dress up if needed. Be aware of the weather.

If it's a wedding or occasion, the dress or suit.

A few essentials that dress up an outfit, like a necklace or a real chain.

Pajamas.
Most hotels will provide soap, shampoo, conditioner, toilet paper, and towels. Don't waste space bringing what you don't need, but bring your essentials. In other words, the items you can't live without. Usually, this is skincare, perhaps a hair product, and basic makeup. If you feel wildly uncomfortable if anyone sees you without mascara, then by all means pack mascara.
Technology
Unless this is a work trip, you can probably leave the laptop and the iPad behind and rely on your phone. But don't forget your charger. In fact, put it on your to-do list and cross it off once you pack it. Despite our reliance on technology, chargers are the most forgotten necessity. Well, with toothbrushes.
If you really want your iPad or tablet, then make sure it has a good cover, wrap it in a shirt, and place it in the middle of your packed items in your bag. Keep liquids and any problem items away from your tech. And that brings us to our next section:
How to Pack
Use Bags Within Bags
Keep your cosmetics, shampoo, shaving cream, and other items sealed and separated from your clothes. Keep stain-removing wipes tucked inside one of these inner bags in case of any mishaps with your wardrobe while you're on the road. Use the sealable plastic bags for the airport, but zip them away into cosmetic or accessory bags while in transit. You'll find our Madeleine collection has smaller bags that fit perfectly into the Madeleine weekender.
Rolling Versus Folding
Rolling your clothes takes up less room than folding, and you'll have fewer wrinkles in them. You can also plan ahead and choose what you're going to wear and roll each day's outfit into each other, including underwear and socks. It's a good idea, though, to choose clothes that mix well together and can be dressed up or down depending on the occasion so you can replan if the situation demands.

Bon voyage! Collection 2019 Sale 70% Off Title for image